Going to SCDM 2019?
Register and you could win a tin of Bergers Cookies - A Baltimore Favorite!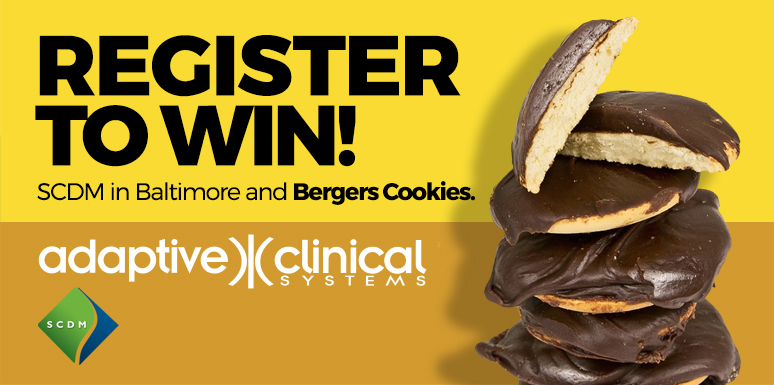 About Bergers Cookies®
Berger Cookies are iconic fresh baked cookies, cakes and other delicious homemade desserts home to Baltimore!
The history of Bergers Cookies began in 1835, when German immigrant Henry Berger arrived in the United States. A baker by trade, Henry came to The Land of Opportunity to follow his dreams, and soon opened a bakery in East Baltimore. In time Henry had three sons, George, Henry and Otto. Years later, young Henry took over his father's bakery, while brothers Otto and George began their own. Still famous, Berger Cookies are handmade in a small factory in the Cherry Hill neighborhood of Baltimore. As of 2013, four employees dipped a total of around 36,000 cookies every day.
The original recipe that was created by Henry Berger in 1835 is still in use. Their soft, cake like cookie covered with delicious hand-dipped fudge icing, is home to baltimore, but known around the world. Register now to win a tin of your own to share- although they are so good... you may want to keep them all for yourself.