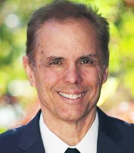 We're very pleased to announce that Mitch Collins will be joining Adaptive Clinical Systems as Chief Revenue Officer as of January, 2016.  Mitch will oversee the management of partnership and serve as lead contact for business development.
Mitch's background includes general management, marketing and sales/business development roles at several forward-thinking organizations, including The Hartford Financial Services Group, AIG, Prudential Financial, Consumer Packaged Goods, and most recently at MSC Interim Executive and Consulting Services. With degrees from the University of California, Berkeley (Business Administration) and Harvard University (MBA, Business Administration), Mitch brings a wealth of healthcare and technology knowledge alongside his hands-on experience of building long-term and meaningful B2B partnerships.
Please join us in welcoming Mitch to the team!